(
*
) ABILITIES BETA Release
The server now has Abilities! Use /abilities to open up the menu as well as to select one. You can activate abilities in the wilderness zones by right clicking a casting wand. You can buy a casting wand from the same abilities menu! Each rank has different abilities, the better the rank, the more abilities and the better the abilities!
A full list of abilities can be seen with their descriptions by typing /Abilities ingame!
Before you cast abilities, you must first select the ability by typing /Abilities and selecting the one that you want!​
(
*
) Sell Wands
Sell wands have been added! Sell wands are purchasable on the server shop with /buy or by visiting shop.klustermc.net. Sell wands allow you to sell everything inside a chest quickly and easily by just simply right clicking it on the chest that you'd like to sell!
​
(
*
) New Staff

Three Members have been promoted to helper (C9Traik, Elric, TheAnarchist__). One member has been promoted to Administrator (C4GankOP).​
(
*
) LAG FIX
All the server lag has been fixed, there are no longer any time outs, no crashes, and no more disruption of gameplay​
(
*
) DDoS Protection
As you may have noticed earlier this week, we were getting attacked quite often. All that has now come to an end, as we have purchased protection from both Voxility, Akamai, and OVH. We have three failover IPs that activate if one goes down, and a combined total of over 1,000 Gigabits of DDoS protection.​
​
Hello everyone, today I will be giving an in depth welcome to our server, and to the new website that we've put work into. First of all, thank you all for being so supportive since the servers launch, and the loyalty you have shown as a player-base. It has been amazing so far and we are working hastily to make sure everything is smooth for you guys, and we are working adamantly towards finding any game-breaking bugs. We are open to any feedback you would like to give us, and we appreciate it greatly.
- Website -

​
As you can see, we have a new website. This will make it easier to stay in touch with the community and will allow you all to share whatever you want here, using it as a platform to communicate with friends, staff, faction members, etc. There has been a great deal of behind the scenes work to make this site as smooth as possible, and there will still be more work being done. We will be strict on our forum, as we want things to stay calm and to rid all toxicity from our community. If any bugs are found on our website, if reported an in-game compensation will be given(
x1
Uncommon Key
).
- Server -
I would like to start this off with a thank you to our amazing Owner and Developer Kav_, he has been developing this entire server, and has done it very well. He has made this possible along with DedicatedRam and they are very happy with the results, and the support from all of you. We will be doing weekly updates on the forum so it's a good idea to keep checking in! We have big things coming in addition to the server, and we will fill you in as we can.


- Staff -

Our staff applications are now re-opened on our new website! Please use the staff application that is posted and only apply if you are serious about being staff here on
KlusterMC
, have the time to dedicate to the server, and plan to be here long-term.
- Events -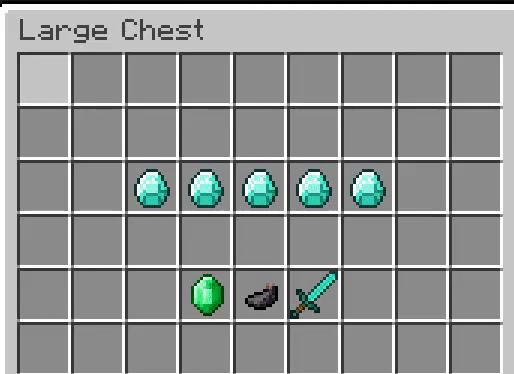 ​
Events are a system where staff can automatically host mini-games on the server, the winners of an event win a token which can be used to host more events by yourself! Currently we're almost finished with Archer Wars but there will be more in the future!​

​
Thank you for your time,
iDreamable​